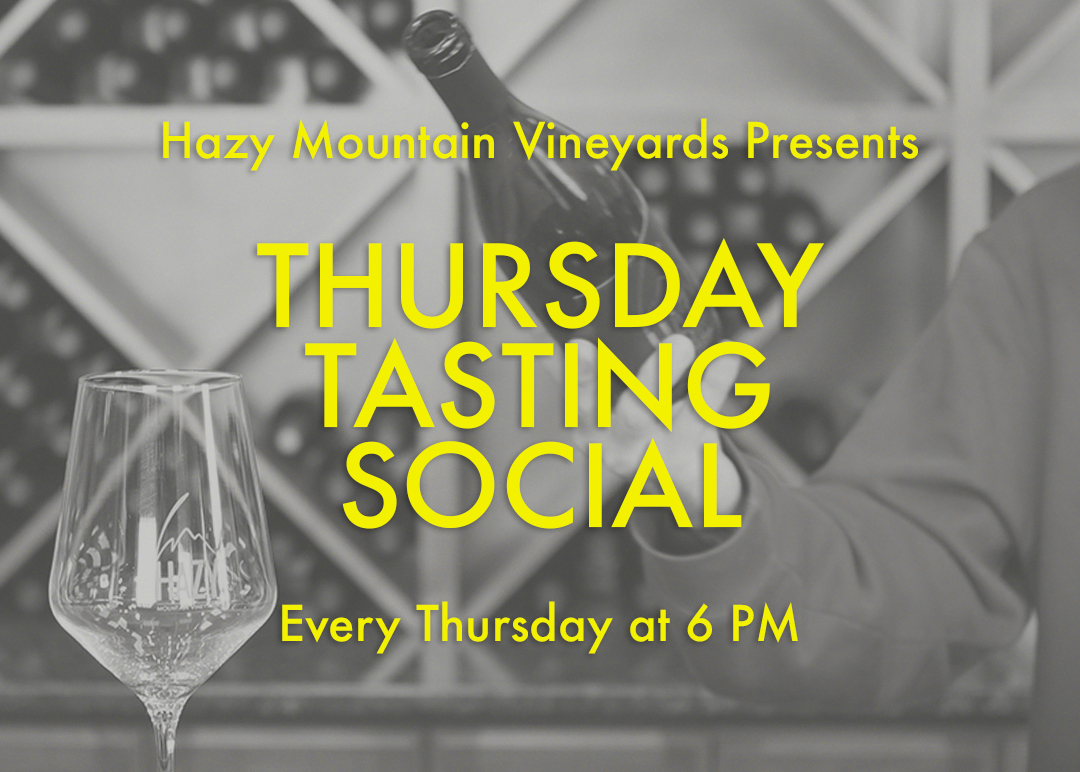 We often all ignore the social benefits of wine, but quite simply, it is best enjoyed with others - wine brings us together. As a family-owned winery with deep roots in Central Virginia, we feel that we have a responsibility to foster this idea of togetherness and our shared love of wine.
Join us every Thursday at 6pm in our Private Tasting Room for our Thursday Tasting Social. We will have a new theme each month along with a tasting of 4 wines, with every weekly session being led by a different Hazy Mountain Team Member - the first Thursday session each month wil be led by our Winemaker, Luke Trainum.
Each Thursday we will start at 6pm. Althought the formal portion and tasting will conclude in under an hour, we encourage you all to stay, socialize, make new friends, and continue the discussion until closing at 9pm.
These sessions are meant to be fun, inspirational, interactive, educational and, of course social! Tickets do not need to be purchased in advance, but as the space is limited, you can purchase them online to guarantee your reservation.
We have selected four different wines for you to taste, including two which are currently unavailable in the Tasting Room. Tickets for each weekly session can be purchased below - you will not want to miss out on this exclusive tasting and social experience!
Sign Up For Our Newsletter
Keep up to date on the latest wine releases, events, and promotions.